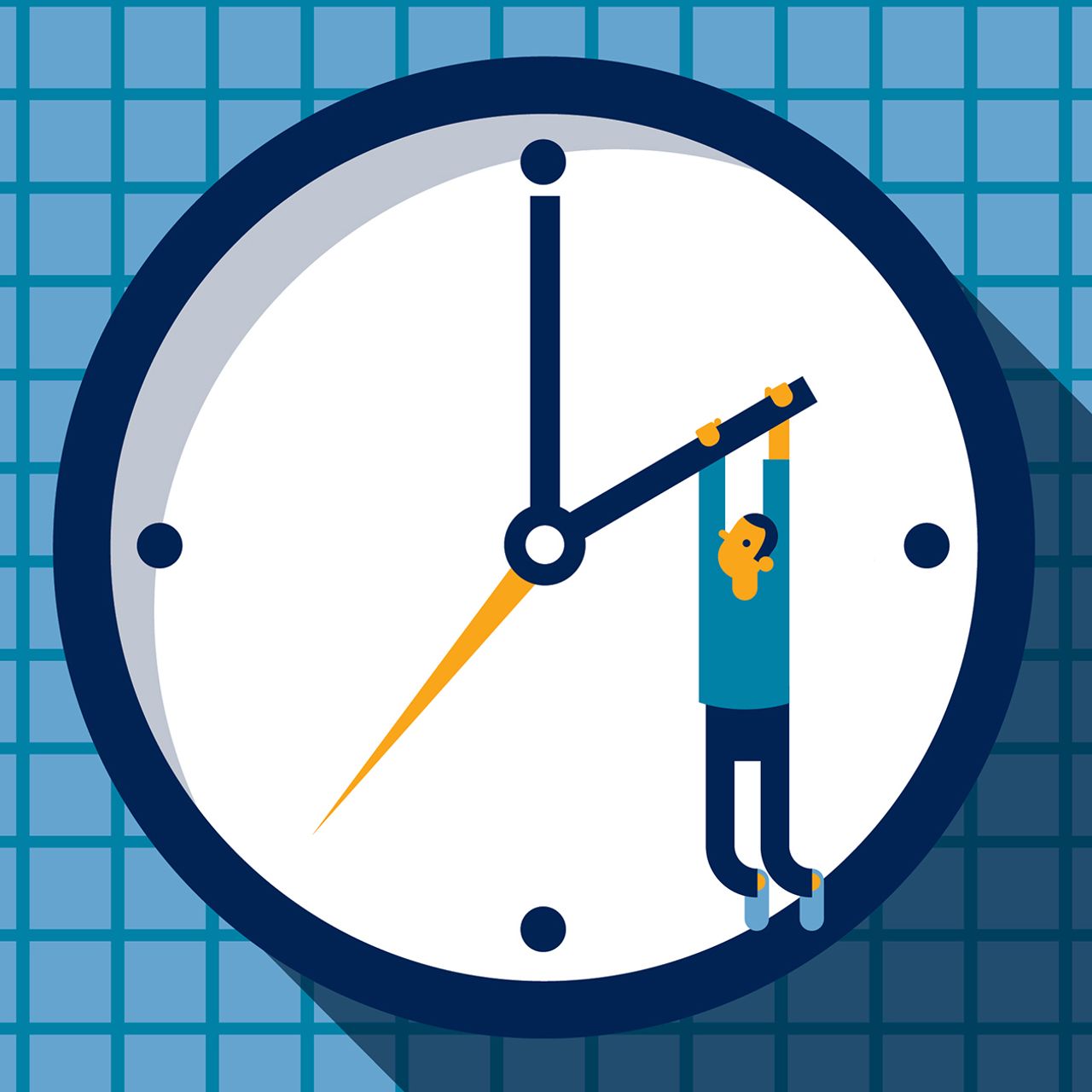 Last Minute Dot Com - 10th May 2021
As I am trying to concentrate on the content of this blog, my mind keeps straying to the title. Am I allowed to use dot com? I realise the entire title refers to an established organisation, but surely spelling the word 'dot' rather than using a 'full stop' means that it's ok? It just sums up what I want to say so well that as you can see I've kept it and despite probably spending way too much time thinking about it; it hasn't hindered my creative writing juices in anyway. Phew!
This is now my 6th blog in the last year and I would still say I am getting used to it. A piece of advice that I recently received from Infinite Wedding Co about blogging is to be consistent and to write one every month. That did take me aback a little then I remembered who I am and that I always have so much to say that writing one per month should be as easy as pie, well cake!!
When I look back to where I started and what I have achieved with my business over the past (nearly) 4 years, I am still blown away. 6 years ago I vividly remember saying to my children's father that "I will never make cakes as a business as it will ruin my hobby". Little did I know that I would fall deeper in love with cake making and designing that there would be no other choice than to make a living from it.
Never Say Never
Fast forward to 6 months after starting Essence of Cake and I remember saying, this time to myself (yes I know, first signs of madness) "I will never do wedding cakes". It always felt that it would be so intense. To make a cake for one of the most important celebrations ever and one of the most important days of peoples' lives sent fear through my veins. And to add to that, a wedding cake would be the most photographed cake I would make. Did I need that kind of stress? And couple that with the few Bride-zillas (sorry!) out there I needed to eat some cake and have a cuppa to bring my blood pressure down, and that was me just thinking about it. 
I had accepted one wedding cake order in the early days of having my shop, but that was ok, it didn't feel like a wedding cake order so I could deal with it like any other. It was a little stressy but the end result was great and the Bride, Groom and Mother of the bride loved it. I was still firmly adamant though that wedding cakes were not my thing and I certainly wasn't going to advertise that I had designed one.
Until the day that Lucy walked into my life. When I think about it now there was so much on this cake that was making me panic internally; floral arrangements (errrr….huh?), buttercream finish square cakes (nooooooooo!), colour matching to said floral arrangements (what the…) and lastly delivery and cake set-up at the venue (ah…. the knuckle whitening grasp of the steering where knowing there's a large cake in my boot). And breathe! But anyone who knows me knows I can't say no to a new challenge, a chance to enhance my skills and knowledge and to please and surprise another customer.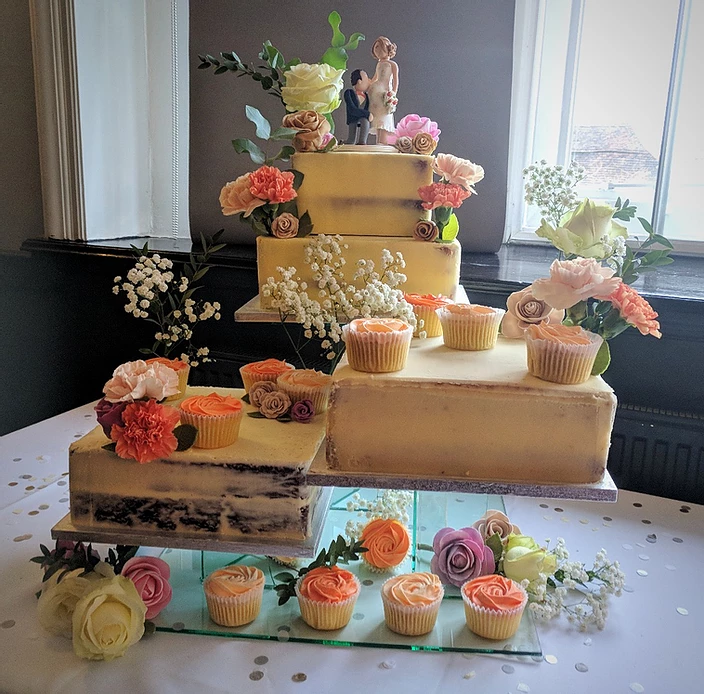 I love Lucy
So I probably way to eagerly accepted the order and to this day it was the best thing I ever did. I got to work with the amazing Blooming Desires for the flowers (and she still provides my wedding cake flowers), with regards to the flowers and colour matching for the, oh yes I forgot to mention, sugar free and gluten free cupcakes frosting. I researched and learned about prepping real flowers for wedding cakes and used my creative skills on how best to arrange them on the cake. I pulled up my big girl socks and finally got around to improving my skills in how to create the best sharp edges on a square buttercream cake, finding great sugar free alternatives and mixing Sugarflair colouring pastes to create that perfect match.
All this knowledge and wisdom from one cake was quite overwhelming but it sparked something; I realised… Oh my goodness, I doooo like wedding cakes! Why would I not want to make a wedding cake, as a wise woman once said and I quote "for one of the most important celebrations ever and one of the most important days of peoples'. And a cake that would be the most photographed cake I would make".
I look back now and smile and also have to remind myself of the point I am trying to make in this blog. It took me another year before I finally decided that yes this is a market I want to get into. Shutting my shop gave me more time to focus on the finesse required for wedding cakes.   I started attending wedding fairs and always booked at least one wedding cake from the event, if not straight away then definitely a few months down the line. I introduced cake tastings and consultations giving the soon to be wed couples a chance to meet me and taste my delicious cakes. I soon noticed that my calendar was filling up with wedding orders with me regularly scoffing to myself "never say never"
Then COVID hit! All these beautiful couples having to cancel or postpone their weddings and many of mine did too. I was even approached by Aurora Brides to film a video for their customers with advice and encouragement that their day would come, and also to let them know the upcoming trends in cake design. 
Booking to Big Day
What the pandemic has taught me is that I am able to turn around a wedding cake in quite a short amount of time. Because we couldn't predict the future, couples didn't know if there would be a lockdown two or if the restriction on numbers to a wedding would change, so they just created a last minute dot com wedding as they realised that the getting married part was the bit that really mattered.
The smallest amount of time we have had between taking an order to producing a wedding cake was 2 weeks and we are so proud to be able to support the couple with such an immanent need. So that's our wedding cake market niche; we only need weeks from booking to big day. So many other bakers need months and months (if you're lucky) to accept your booking but not Essence of Cake, and it in no way jeopardises the quality or taste of the cake, the design or finish of the wedding cake of your dreams. 
So if you find yourself needing a wedding cake in no time at all, give us a call (I am so sorry I did not mean for that to rhyme) or check out our wedding page on our website https://www.essenceofcake.com/what-we-do/wedding-cakes.html
To check out all the great stuff we're doing at Essence of Cake including our new and improved website, visit www.essenceofcake.com