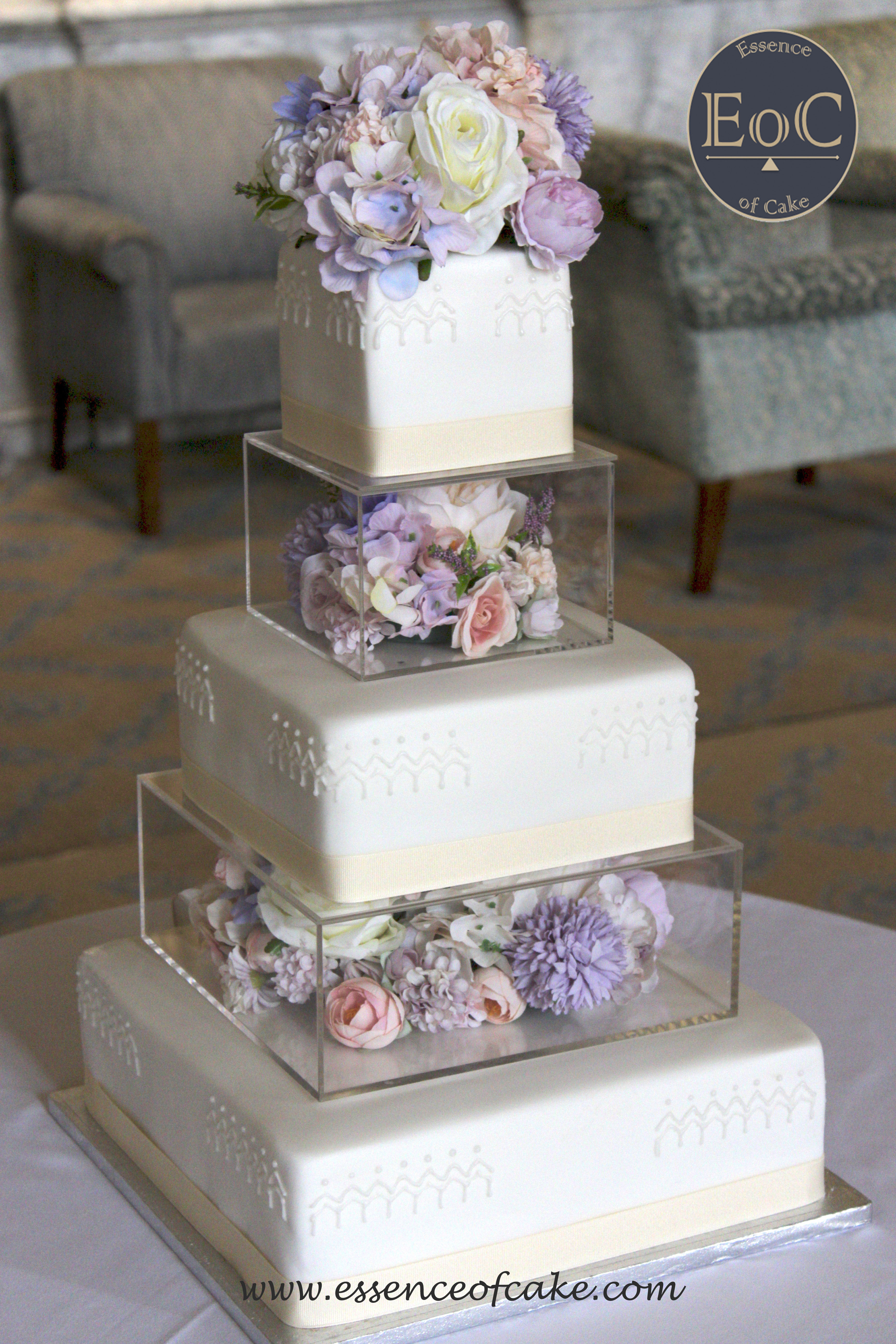 What's Trending in the Wedding Cake World in 2022 - 20th May 2022
I am a little late to the pass this month with writing my blog, but I am sure I can be forgiven as I have spent 10 days at 2 events in April, which also means around 5 days of preparation and some well needed rest days afterwards. Now I've written it down, that it's basically three quarters of the month!
My last two blogs have been about cake (well aren't they always technically) trends and this one is no different. However my focus is on the wonderful world of wedding cakes and what's trending in 2022.
As some of you would know, I was majorly set against making wedding cakes when I launched my business almost 5 years ago. The pressure to make what it the most photographed cake ever, and a cake which always has such high expectations, surely wouldn't be good for my health. But as some of you also know, I find it difficult to say no to a challenge, so when I got my first wedding cake order back in 2019, I hurriedly said yes and haven't looked back. So much so I now have an award winning Wedding Cake Tasting Experience and very rarely do I not earn the order once I show the bride and groom my designs, skill set and desire to make the best cake for their special day and of course award winning wedding cake tasting experiences.
Anyway enough about me, what have I found out and experienced about the trends for this year.   There are 4 main trends for 2022 and they are, Bold colours; Small cutting cakes, Simple designs and Separated tiers. So let's delve a little more into what they actually mean.
Bold Colours
I have definitely seen an increase in wedding cakes with bold colours. Gone are the days when wedding cakes have to follow what was quite a strict design pattern and have to be white. Now couples want to make a statement, they want to celebrate their marriage with a cake that says it all. These statement cakes do not necessarily follow the wedding colour scheme either, they stand proud on their own as a showstopper and something everyone wants to capture and sometimes unwittingly post even before the happy couple get to.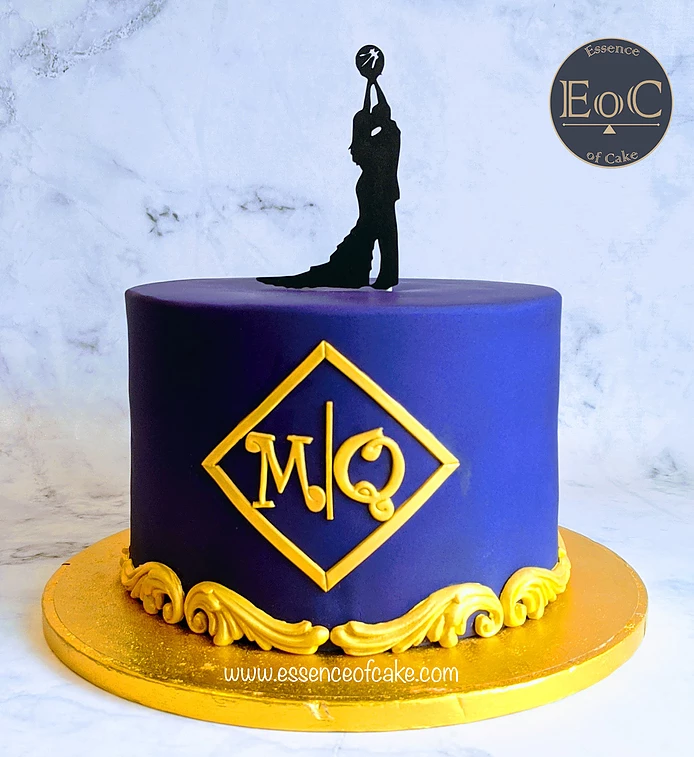 To add to the boldness of these statement cakes, couples are ramping up the effect by adding more tiers than what we've seen before. Traditionally wedding cakes are 2-3 tiers but for 2022 couples want 4-5 tiers (even if some are not real cake) to really put a stamp on things and I don't blame them. After 2 years of not being able to have the wedding of their dreams, who wouldn't want to go all out?
Small Cutting Cakes
However, in saying that, some couples are still aware that lockdown was not so long ago and are still taking advantage of the option for the smaller ceremony, thus the small cutting cake. A single, compact and beautiful tier that is just enough for the intimate number of guests and still offering great photo opportunities. It also speaks to those who are conscious about waste and want to make sure everything gets gobbled up.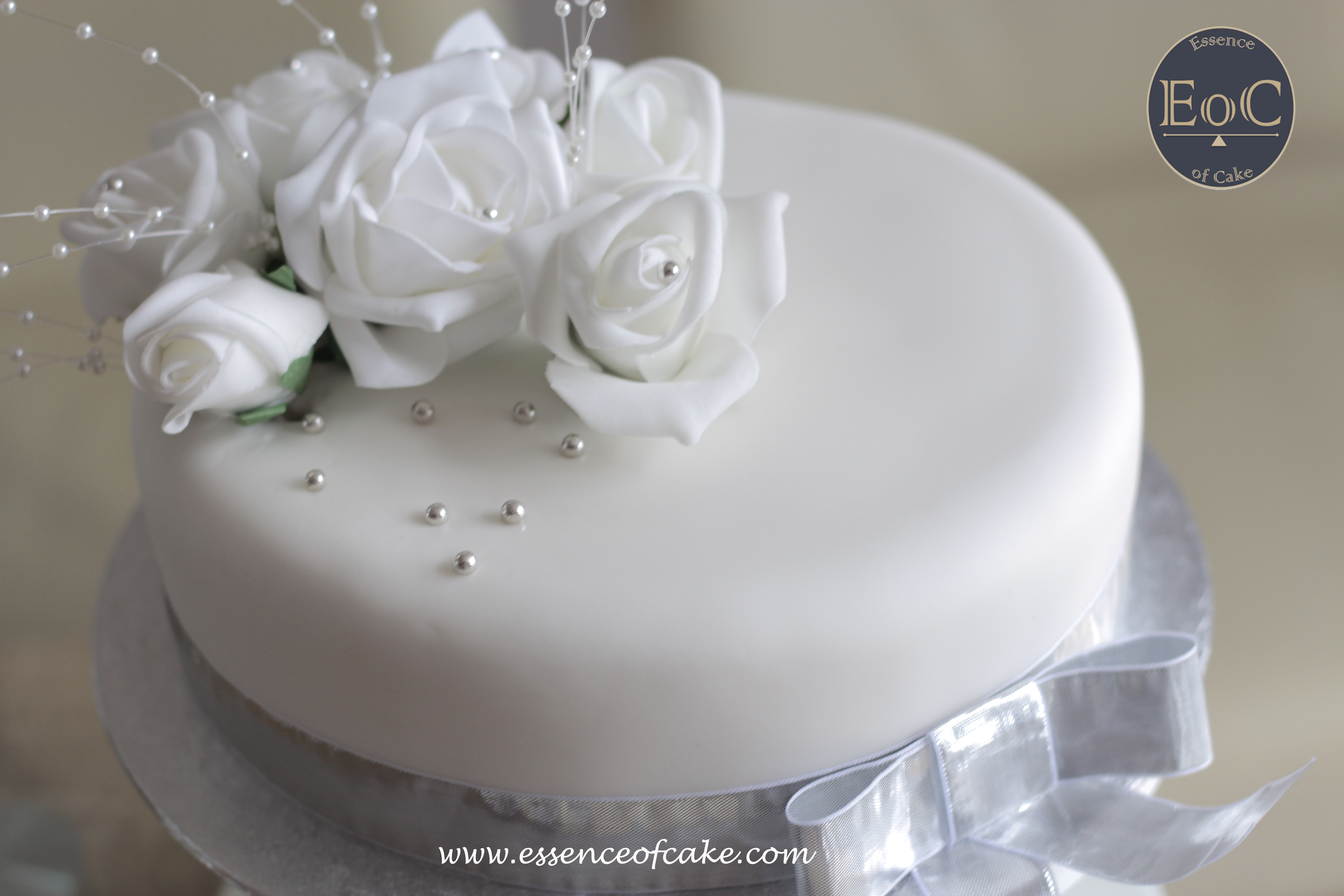 I have had the pleasure of making a few of these cakes and it really is a joy to be able to put my focus on one tier for a wedding. No levelling issues, worries about tiers sliding around or transport woes, just precision and attention.
Simple Designs
The great thing about weddings is that they come in all shapes and sizes and so do wedding cakes. No longer does the cake for your special day have to be extravagant, now it really is down to personal choice. Simple can scream elegance just as much as the elaborate and can match it with impact too.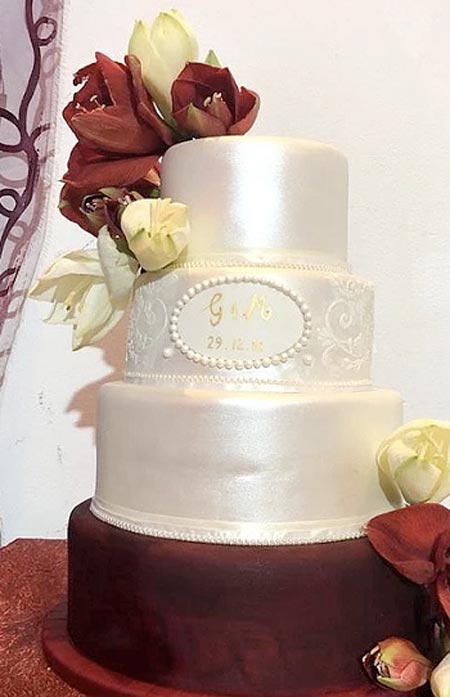 There was a period time that you may remember in 2021 where I had 6 wedding cake orders within a 2-week period and the main reason I was able to achieve that was because they were mostly simple designs. By adding an amazing topper or an arrangement of flowers can really transform these simple cakes into something very special.
Separated Tiers 
Deconstructing desserts has been all the rage in the patisserie world for some time, so there is no surprise that the same concept is being adopted in the wedding cake world. Bride and Grooms are moving away from the stacked tiers and allowing each tier of cake is getting its own time to shine by being placed on separated platforms on the same cake stand.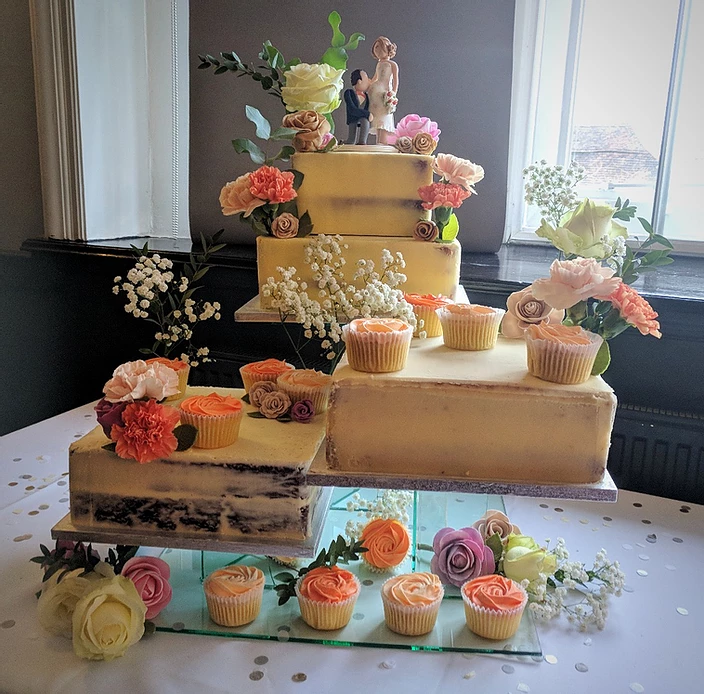 This offers more diversity in the design of the cake as they can be similar but don't have to be the same as the distance between them allows for uniqueness.  I am excited to be making my second separated tiers cake using an amazing 3 tiered swan cake stand from Cooksmill. You'll definitely get to check out the final product later on in the year.
I hope you enjoyed my insight into wedding cakes in 2022 and if you want to know more about the great stuff we're doing at Essence of Cake, check out our new and improved website, www.essenceofcake.com