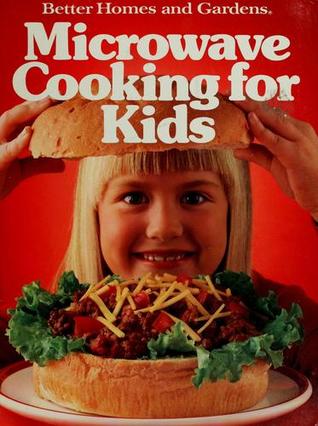 Recipes.... Are they Mine or Yours?  - 30th November 2020
The first recipe book my mother ever bought for me was a microwave oven cookbook for children (this isn't the one but it was just as cheesy). It had a myriad of recipes from savoury to sweet, and of course I focussed on the sweet and had a whale of a time.
You see, you can't burn a house down using a microwave oven (well as long as you do not put metal in it; which I didn't) so my mother left me to 'cook' up a storm.
It's funny how professional pastry chefs now controversially use the microwave to create a microwave sponge, which is done in minutes and creates a completely different texture than the conventional oven. Obviously my mother was ahead of her time and the author of the cookbook for that matter.
Along with helping my grandmothers bake, this really sparked my passion and the fact that I could do it 'all by myself' just added fuel to the fire, for want of a better phrase. I don't have a thing for fires, honest!
Either way the cookbook grew and my repertoire did too. To my mother's pleasure I was trying out things like sponges, cheesecakes and scones (in fact my very first scone recipe was from this cookbook) and with great success. I was really beginning to understand the ingredients better and why a cake needed eggs, good eggs for example and the difference between baking powder and bicarbonate of soda.
Making It My Own
It got me thinking that I wanted to play around with the recipes and what better 'stock recipe' to start with than the Victoria sponge. I have mentioned in a previous blog and my recent Baking Tutorial, that I wanted to make it more tropical, add a bit of pizzazz. Being of Jamaican heritage anything with coconut in it is a winner, so that's what I added to the sponge; desiccated coconut to be precise, though if I knew then what I know today, it would have been creamed coconut. Ahhh…hindsight.
I knew this would change the consistency of the cake mix, so added a little milk to loosen it and voila, a coconut sponge, light and airy as intended. I couldn't then just smack raspberry jam on it; I had to continue the tropical vibe so after a trip to the supermarket (things were so different in the early 90s) apricot jam was the most exotic jam I could find, but it did the job. Only two small changes to a tried and tested recipe and wow did it change the whole flavour profile. It then occurred to me that this was now my recipe. I hadn't 'Googled' it to find it; er what was Google? Actually what was a home PC at that point in time? It came from my own mind; mind blown and recipe number one in the bag. A proud moment for a 12/13 year-old I'd say.
Over the next few years although I continued to bake, I didn't give recipes much thought. I was happy to use the ones I had gathered in my collection and when the Internet was way more accessible I was more than happy to use a search engine to find a desired recipe. But the itch to create my own was in there somewhere and its voice became louder and louder still when I decided to start my cake business. I found myself researching two, three or even four recipes of the same cake and using my baking knowledge would select pieces from each recipe that I knew would work together to create a new, improved and complete recipe.
Being original is a wonderful thing and at the same time very difficult when baking. When you cook, you can change the recipe by increasing, changing or removing ingredients and still keep the essence of the original recipe. It's not so simple with baking, it is such a science, and the ingredients require a specific quantity that making a recipe your own takes some serious thought. If I increase the flour in a Victoria sponge, it makes it denser; it certainly doesn't improve the recipe.
Business Goals
When I was noting the things I wanted to achieve at the start of my cake business journey, having a cookbook was one of them but with so many recipes for the same type of cake already out there, how do I make them mine not yours? Since Essence of Cake come to be, I have made hundreds of Victoria sponges which has given me the opportunity to play around a little and with a little more research also discovered that you only need make 3 changes (ingredient or technique) to a recipe your own, still a daunting task though.
I am so pleased to say that with some tweaks here and there I have created my own classic Victoria Sponge recipe and it bakes perfectly every time. So much so that it's the recipe I use in my Baking Tutorial and the feedback I have received has been amazing. One customer, Ayesha said: "Tracey made a great video which was easy to follow and enabled me to make this beautiful tasty cake. Enjoyed by all. Thanks Tracey x". Yeay!!
The sponge is always spongy (funny that), light, with the right moisture content and mouth feel, level of sweetness and simple unadulterated moreish-ness. Add the perfect buttercream and fruits and excuse me, who needs to go out #lockdownready. So of course I need to share this recipe with my loyal readers and followers and I know your end result will be perfect.
Victoria Sponge Recipe (1)
Download PDF • 47KB
If you do need a helping hand though, you can purchase my Baking Tutorial for just £20 and follow me step-by-step to the perfect Victoria sponge. There are other packages available too which are shown below.
Whilst you're doing that, I'll be working on more recipes building towards my vision and dream of an Essence of Cake cookbook filled with stories and tales of my baking life, tips and tricks I've picked up along the way, mouth watering photos and most importantly of all, fail safe recipes for you, your family and friends to enjoy time and time again.
http://www.essenceofcake.com